---
About Us
What happens when a group of Tech Enthusiasts are faced with a task of finding the right offer for their regular grocery shopping but end up with a pile of hypermarket / supermarket offer leaflets - a new idea to make it digital and easier germinates.
Clip the Deal was born out of this weekly ritual of collecting and browsing the offer leaflets, which would inadvertently be forgotten at home when the trip to the supermarket was made. In this digital age wherein even a toddler knows how to operate a smartphone and our entire life including our fitness regime is available on a digital platform, why would we not have a more digital and greener way of discovering the best offers available in-store or at home?
This simple philosophy and the passion for finding solutions brought out the geeky side of our founders and led them to utilize some of their grey matter (and get some grey hair in the process!!) to give customers an unforgettable experience and make everyday grocery shopping fun, personalized and discovery driven.
Launched in April 2016 in UAE, Clip the Deal is Middle East's first and largest digital platform for grocery coupons. Available on both mobile (iOS & Android) and web platforms, Clip the Deal gives you access to attractive deals on packaged goods across major retailers in the UAE, starting with Choithrams supermarkets across the country.
Our dream is to provide personalized solution and a seamless experience to all our customers, helping them make smart shopping decisions and enjoying the Savings which come with this experience.
Meet Our Dreamers (or you can say Techies)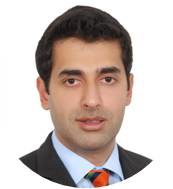 Padam Chhabra
CEO & Co-Founder
A vivacious reader with a brain like Wikipedia, Padam is not only the CEO but the man behind the Clip the Deal show. He is a firm believer of keeping up with the latest technology and using it to make life simpler. A proud father of a new born baby boy, he is looking forward to giving his family and the rest of UAE a product which will change the feeling of the mundane grocery shopping to an exciting & discounted one.
Padam brings business acumen and strategic direction to the team with his 10 years of cross-functional banking experience with Citibank and MBA from IIM Bangalore.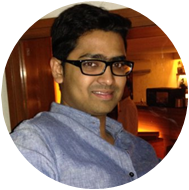 Manik Gupta
CTO & Co-Founder
Once the idea was thrown to Manik, he along with his troop of 50+ experienced developers jumped in to help develop this user friendly & versatile application. With his passion and zeal for everything technology, Manik has always looked to improve and advance what was already available in the market. His desire to achieve perfection has given Clip the Deal its face today.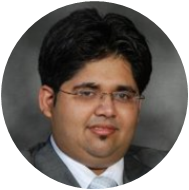 Shashank Mehta
Chief Operating Officer
Shashank has not only given Clip the Deal the perfect launchpad to take on the UAE market wholly but also helped create the company's culture & soul to an impressionable one. With his business acumen he has established some of the most valuable client relationships for our company and helped us reach where we are today.